War On Torus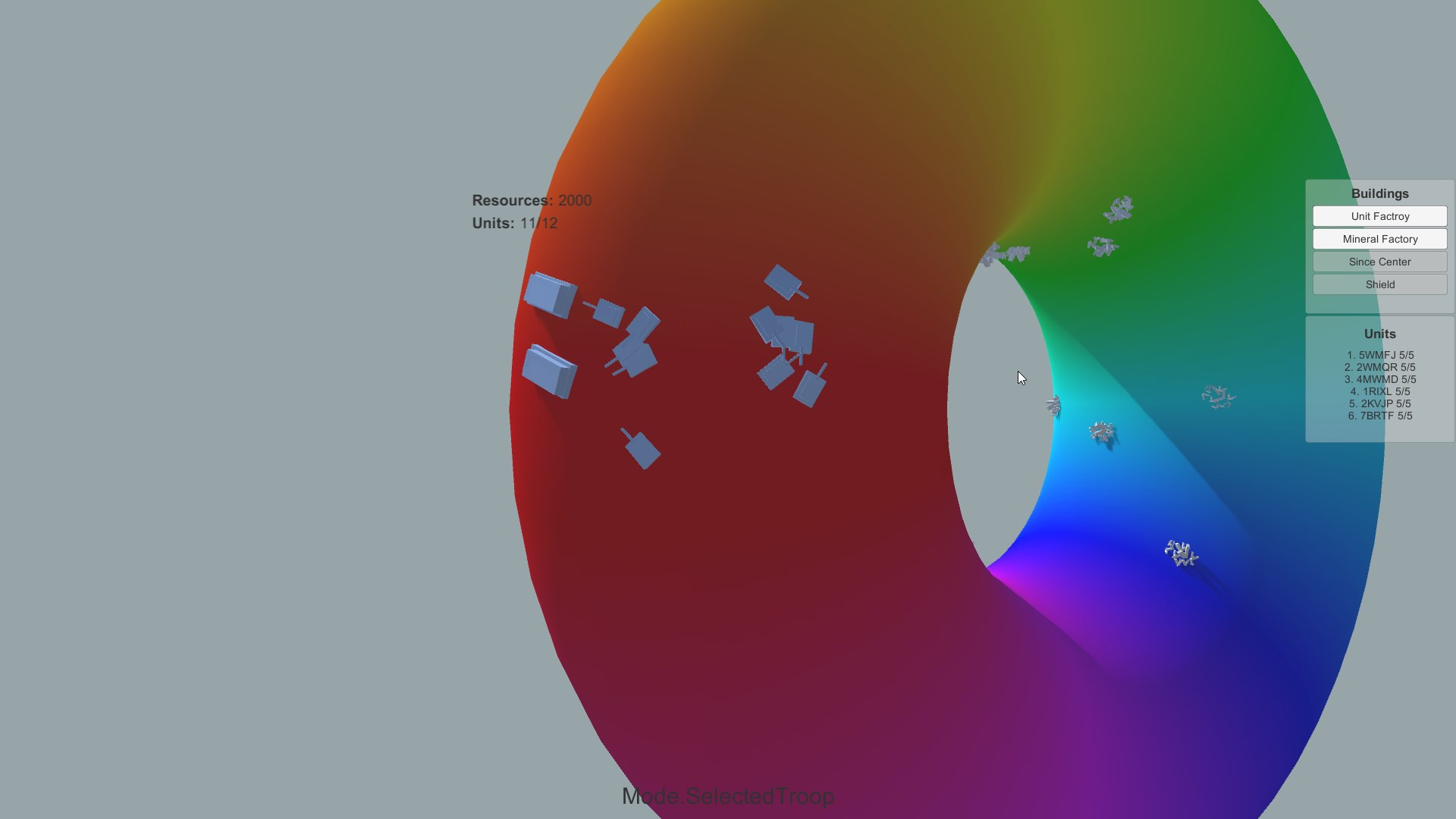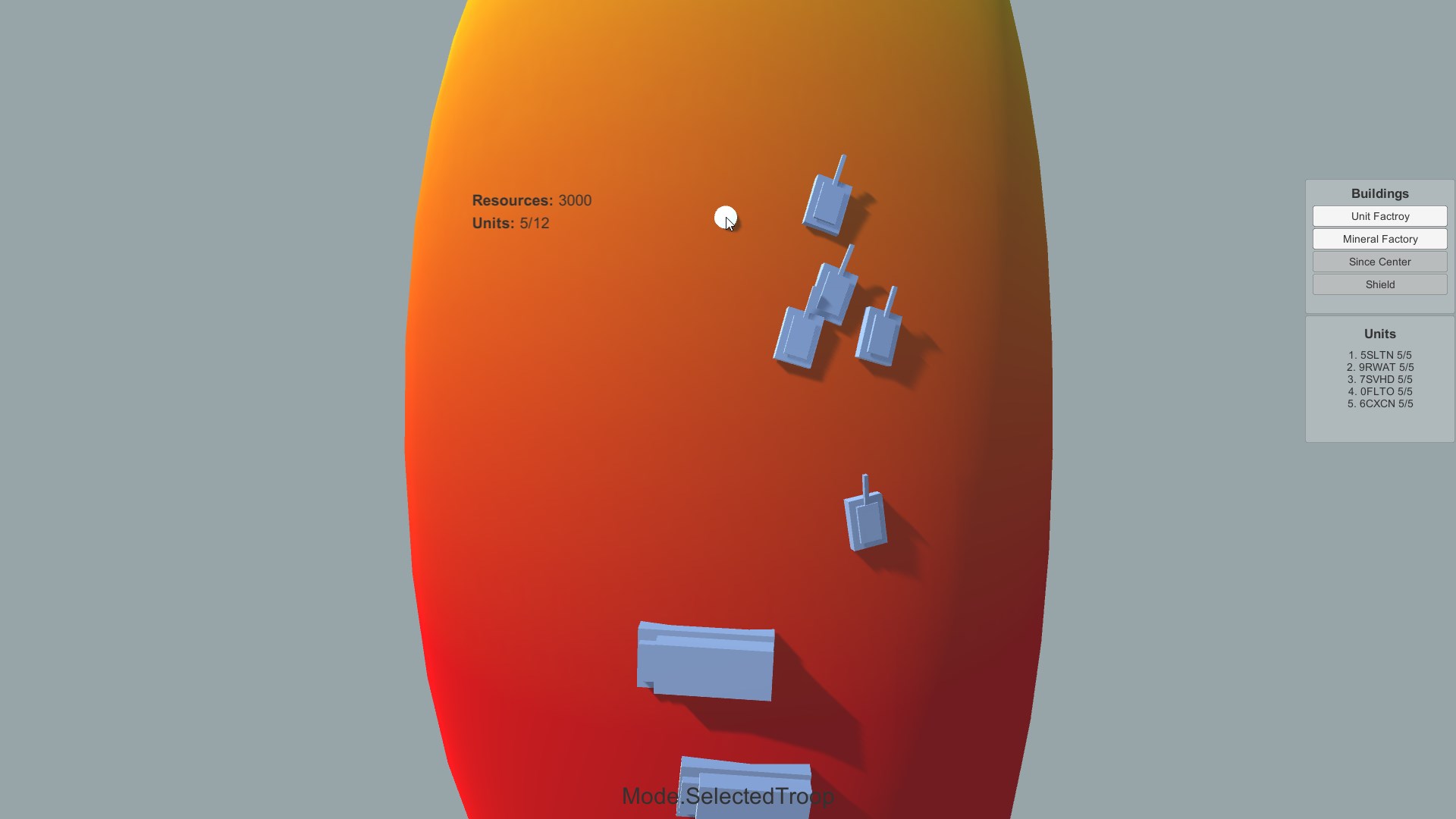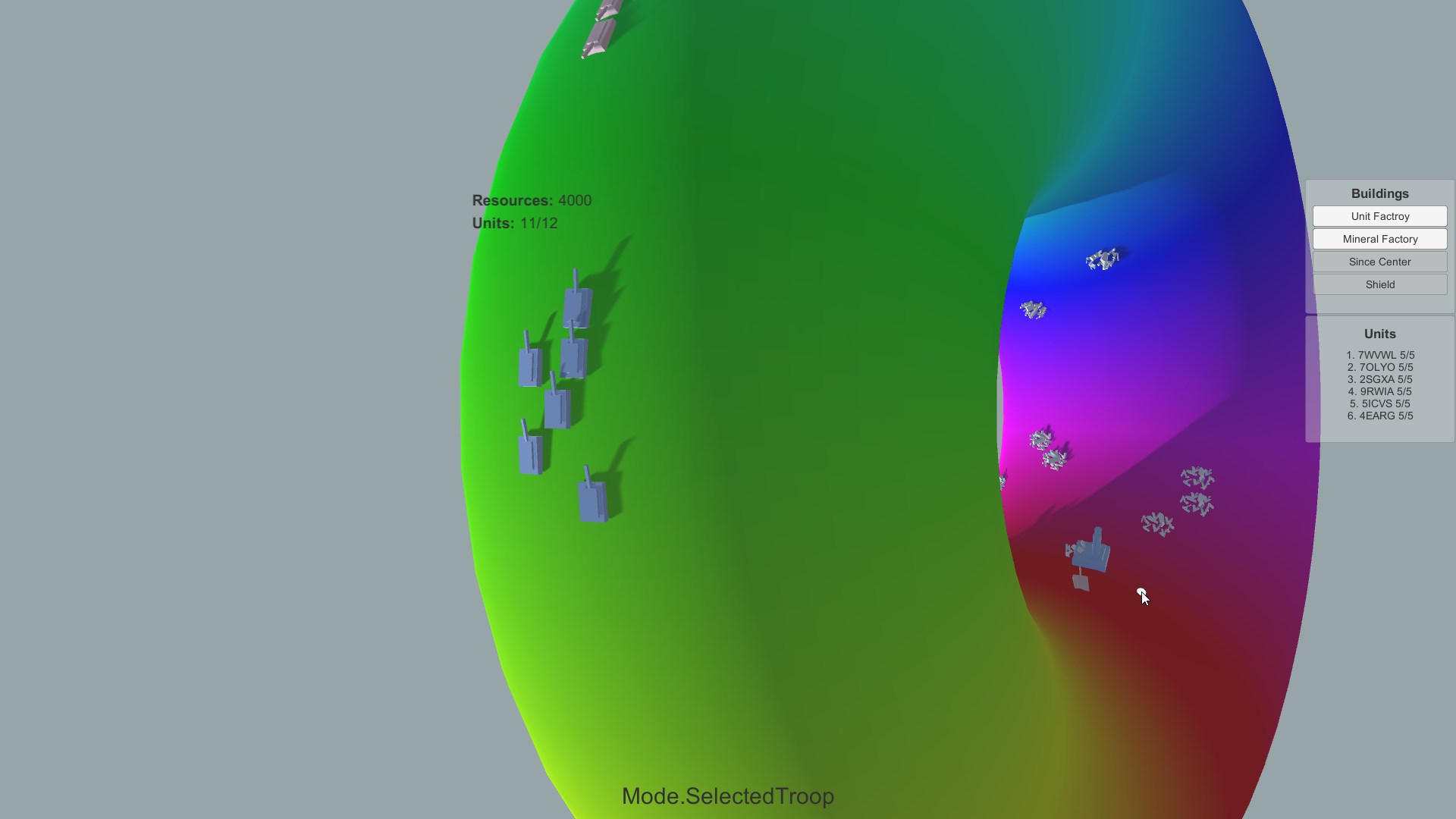 Links
Description
It's the prototype of strategy on torus.
You can build factories for extraction of resources and factories for production of tanks. You will be endlessly attacked by a simple AI.
Facts about game
As it turned out, the strategies are not easy to make. For example, there is a problem of repulsion of units. It seems that for such games it is difficult to make not imbalanced and not simple AI for 2 days.
As it turned out, the surface of a torus is curved and the pathfinding works incorrectly (because it does not take this into account).
At least once a year, for a couple of nights, I go back to finishing this prototype. I still really like this idea, so there is a chance of a playable version.
Info
Jam: LD32
Theme: An Unconventional Weapon
Date: April 2015
Controls
WASD - camera movement
Mouse scroll - scale
LMB - select units
RMB - give orders to units
Credits