Hot Air Balloon Competition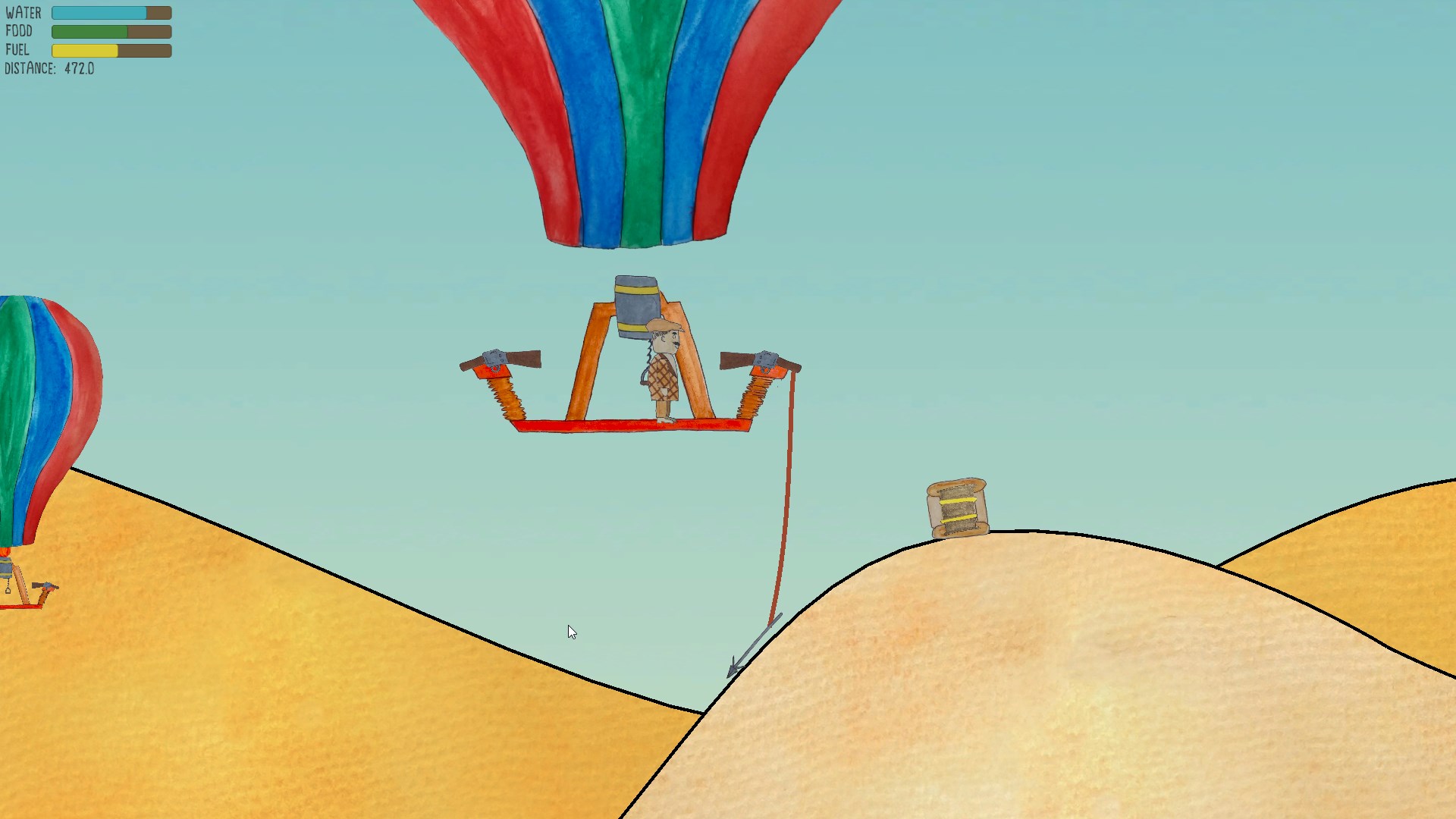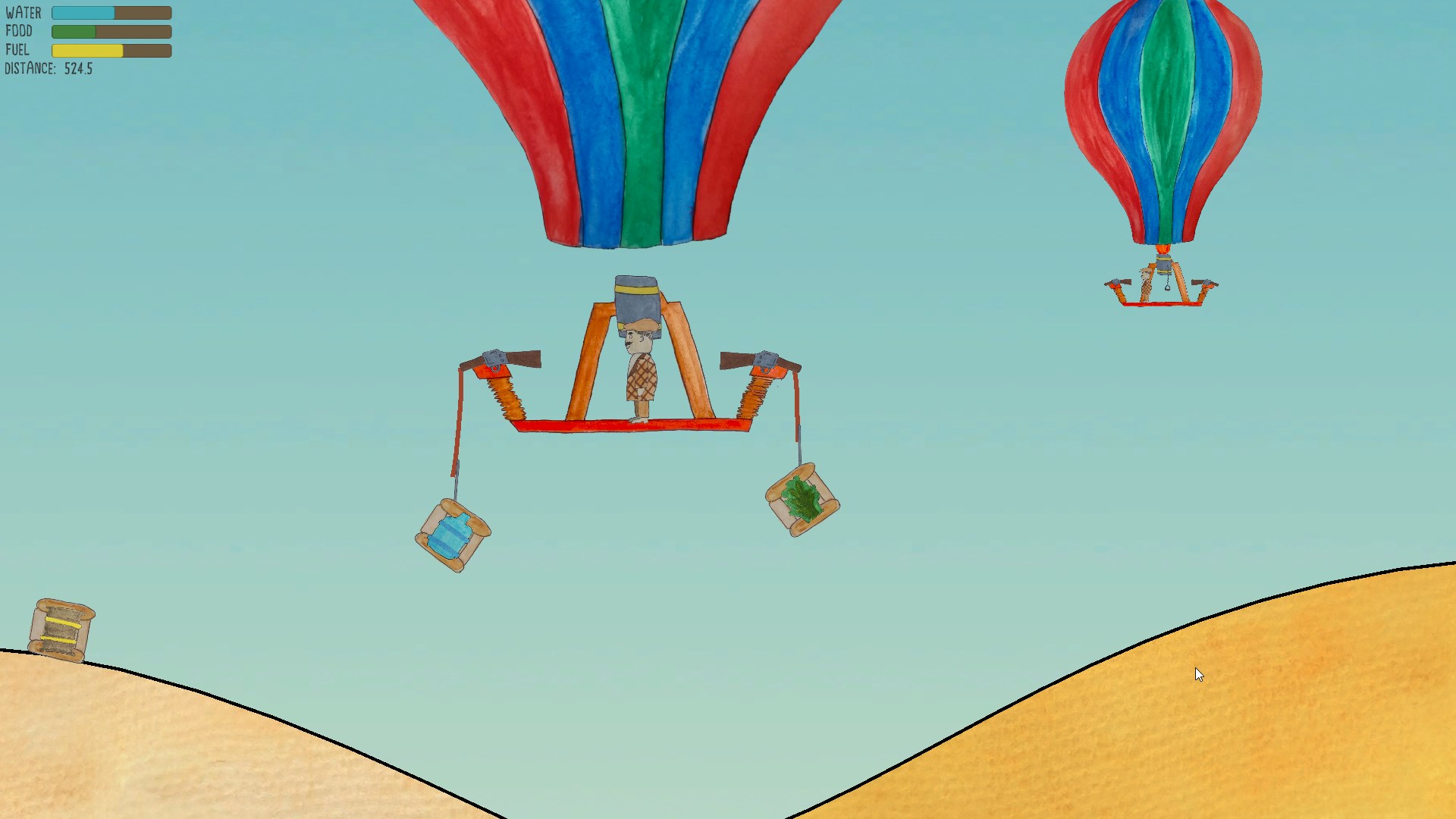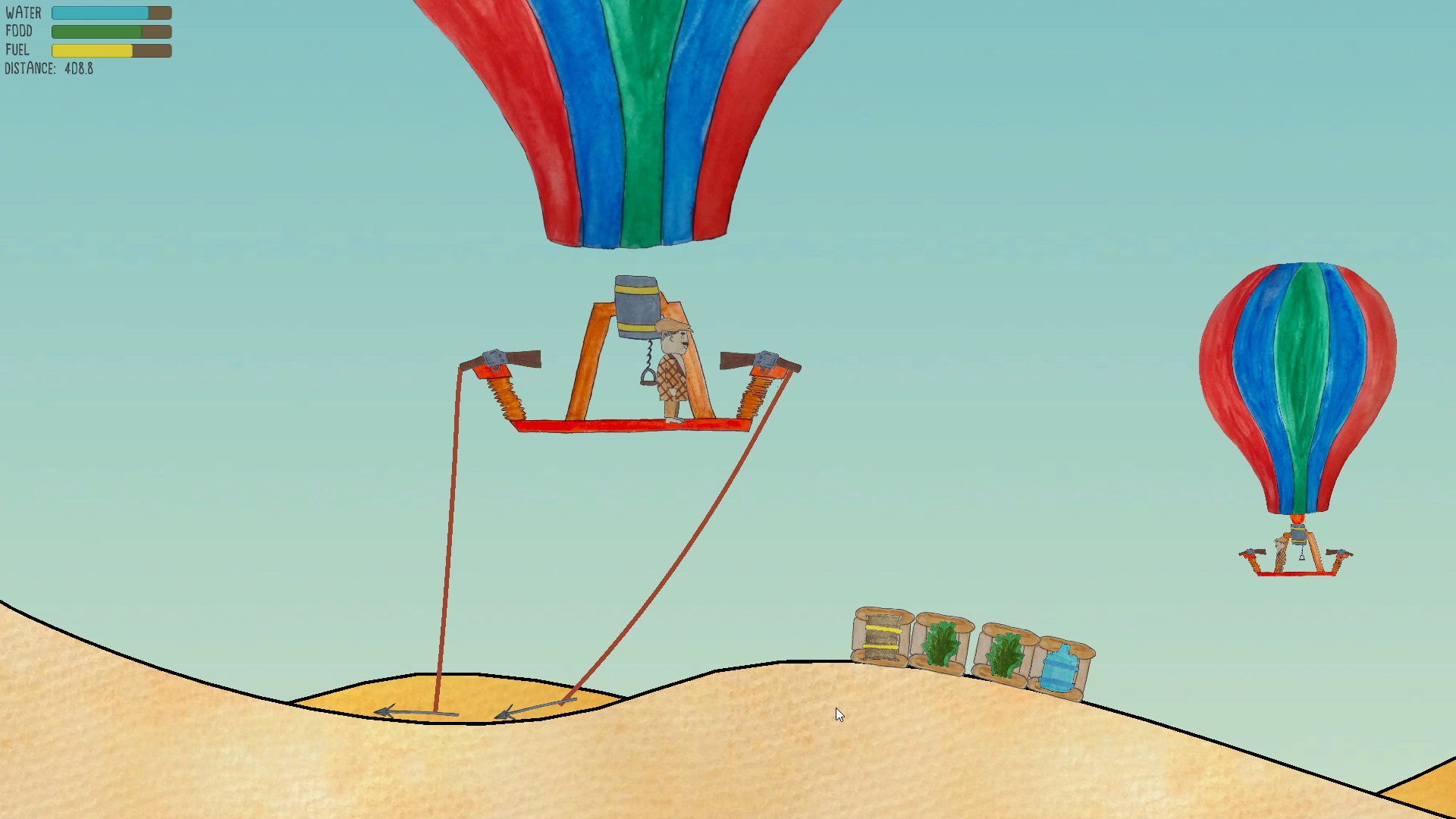 Links
Description
It's a little runner about competition on hot-air balloons.
Facts about game
Looking at my previous attempts at art, I decided to simplify the process of creating graphics. Everything except for the sky, my girlfriend and I drew with pencils, markers and paints.
I was inspired by FAR: Lone Sails. I don't like runners, but there is no time during the jam for storytelling and narrative.
Info
Jam: WGJ92
Theme: One Direction
Date: April 2019
Controls
AD - movement
LMB - iteract with harpoon-gun/gas-burner
Credits
Anton Tarasov - Code/Art
Tatyana Kireeva - Art