Come on, barbarian!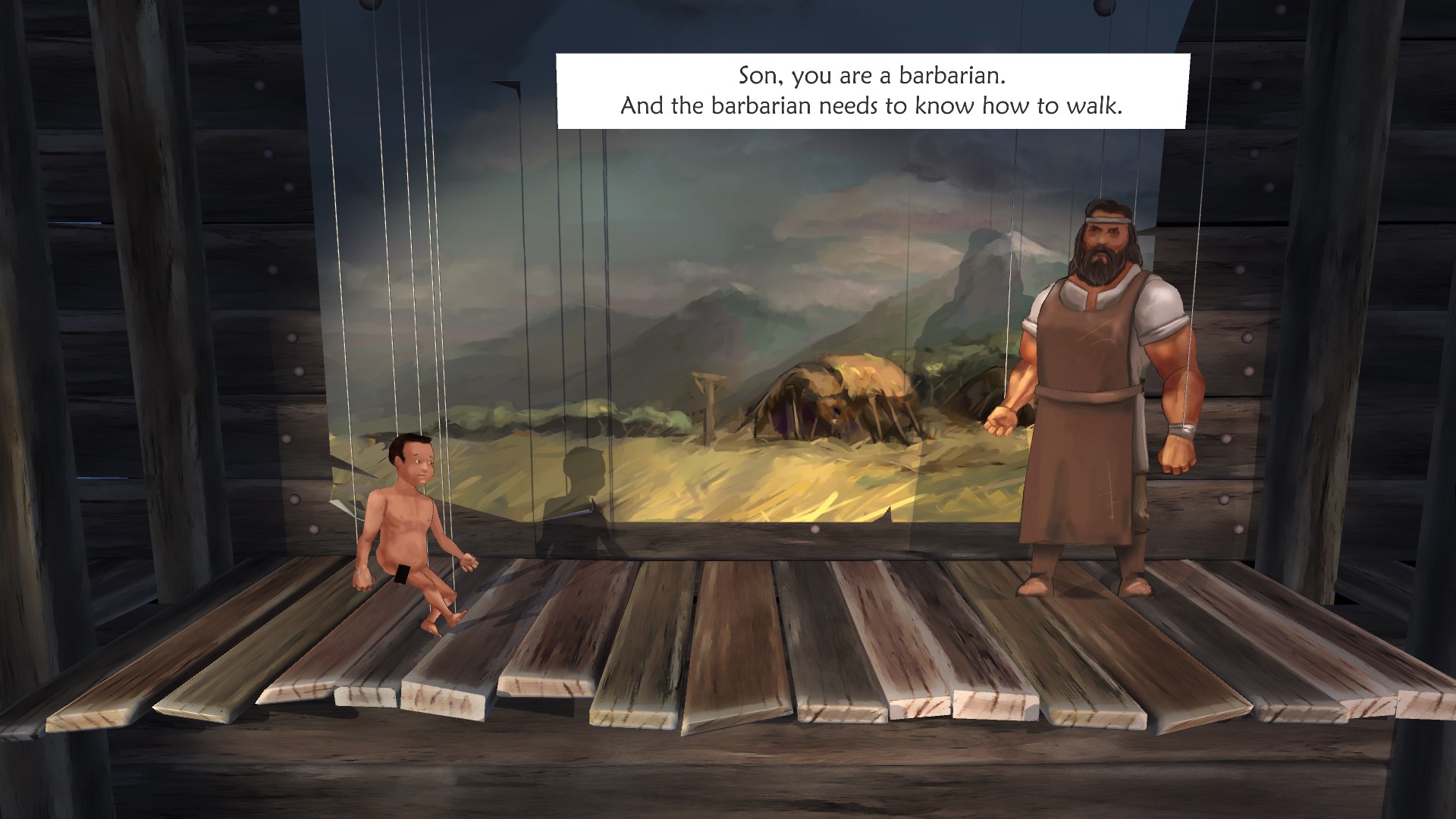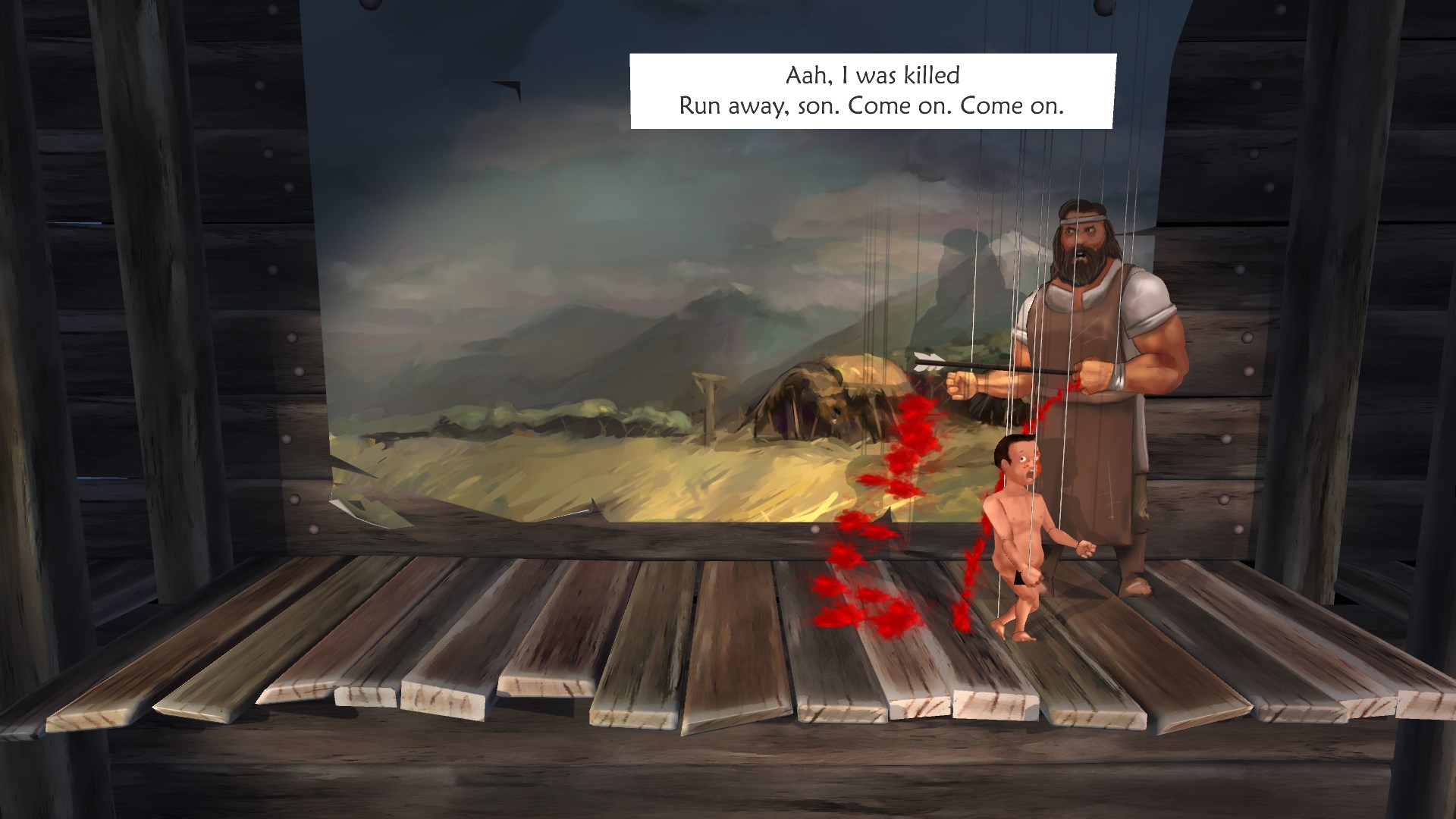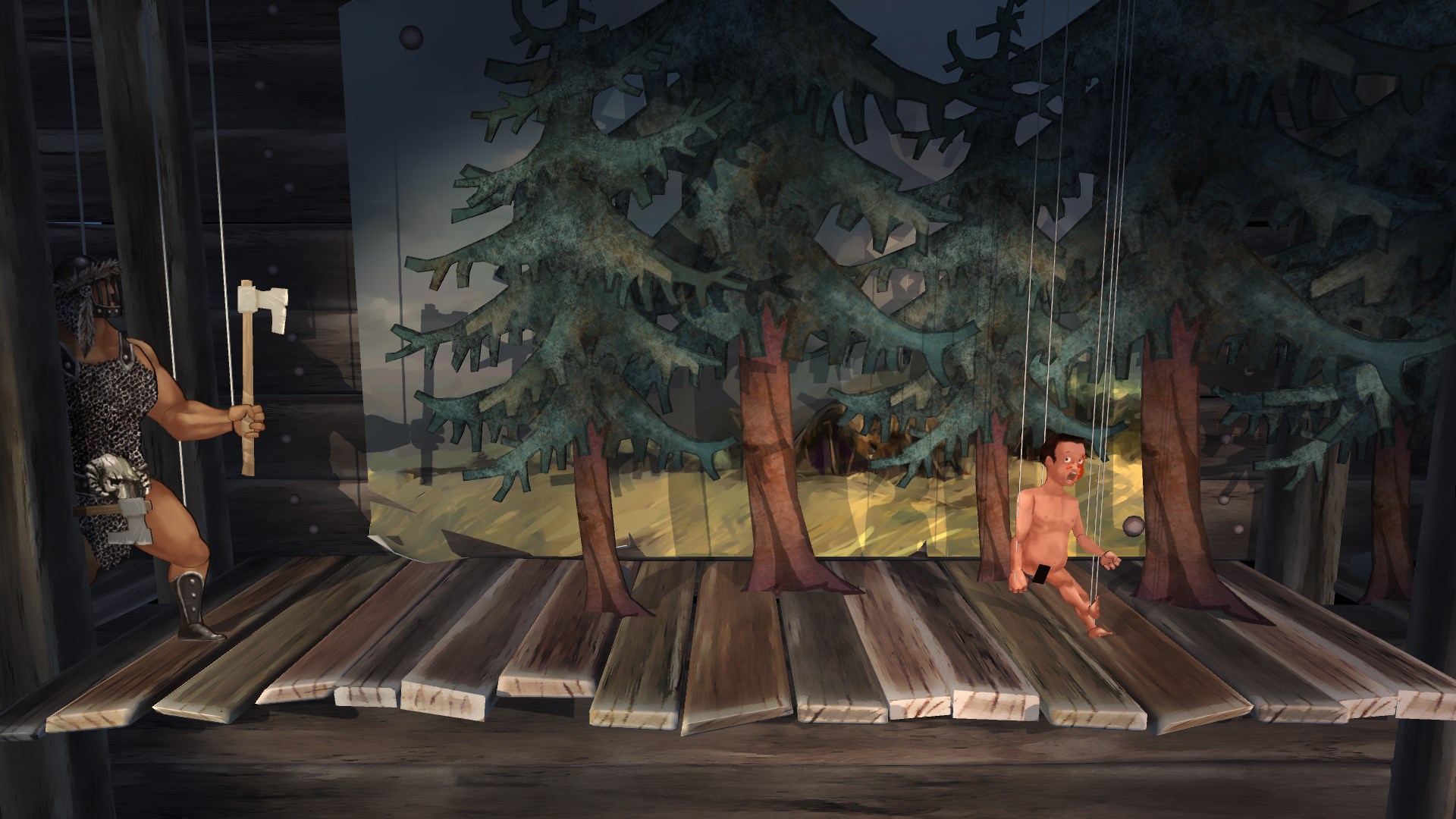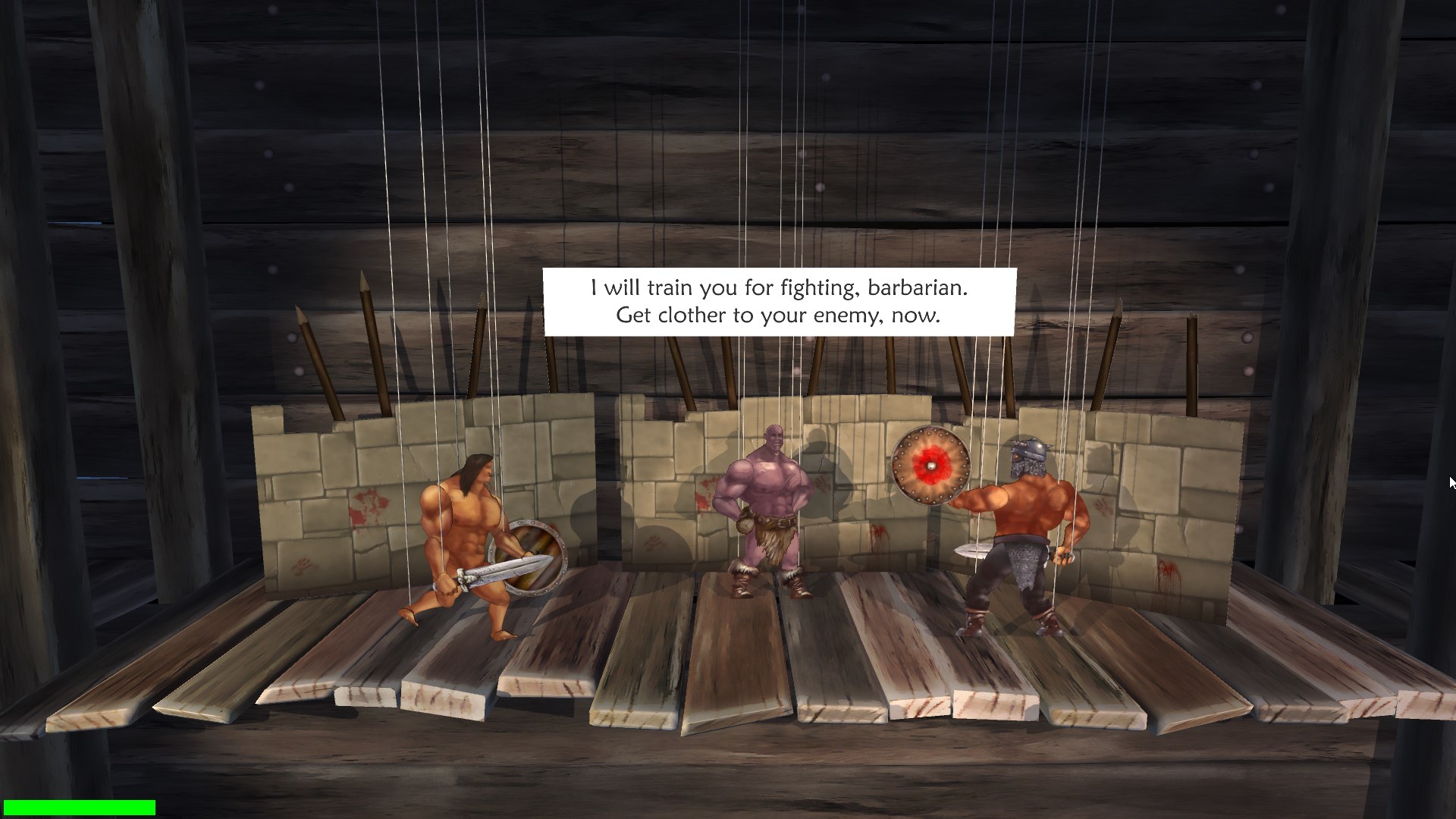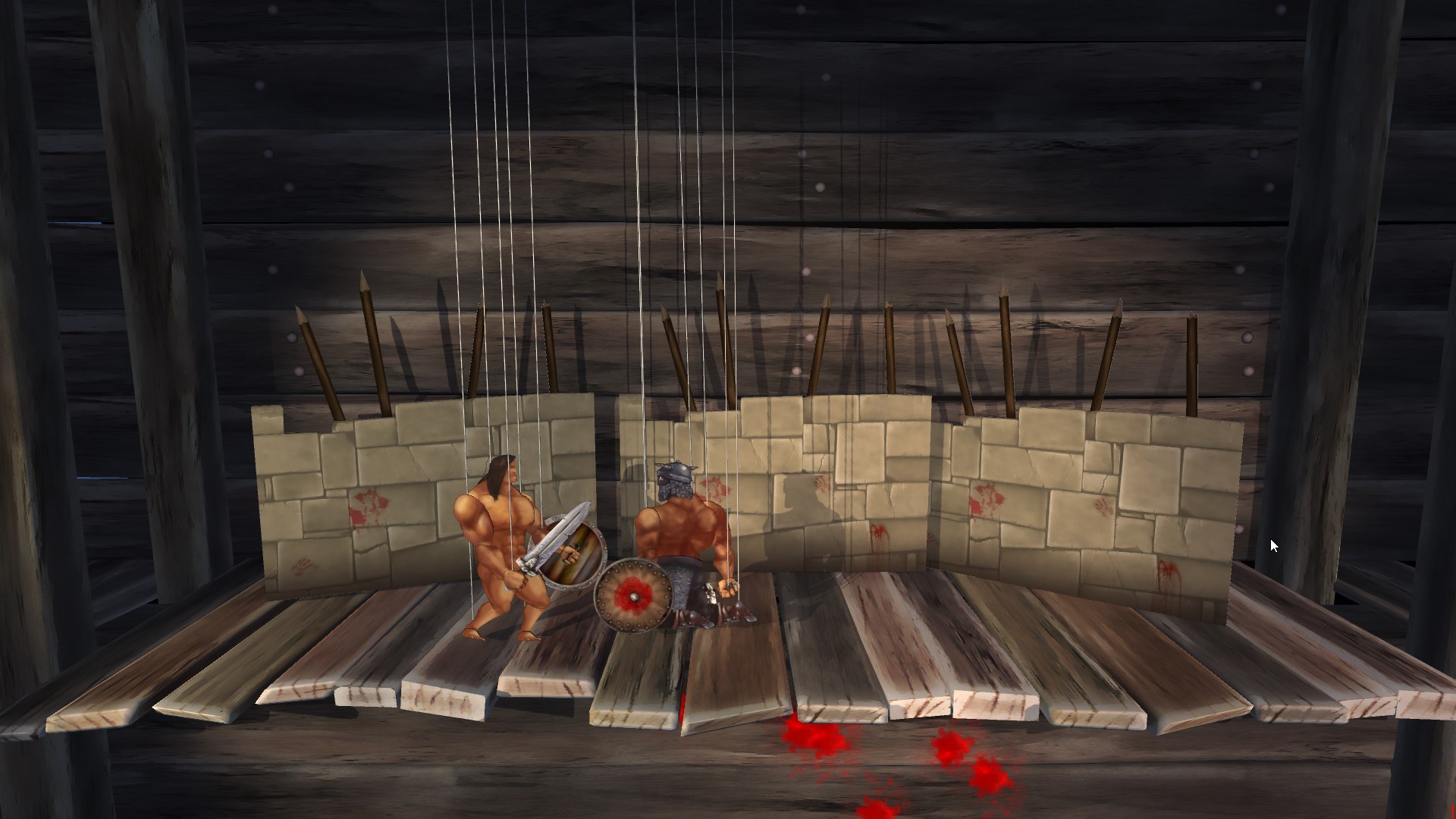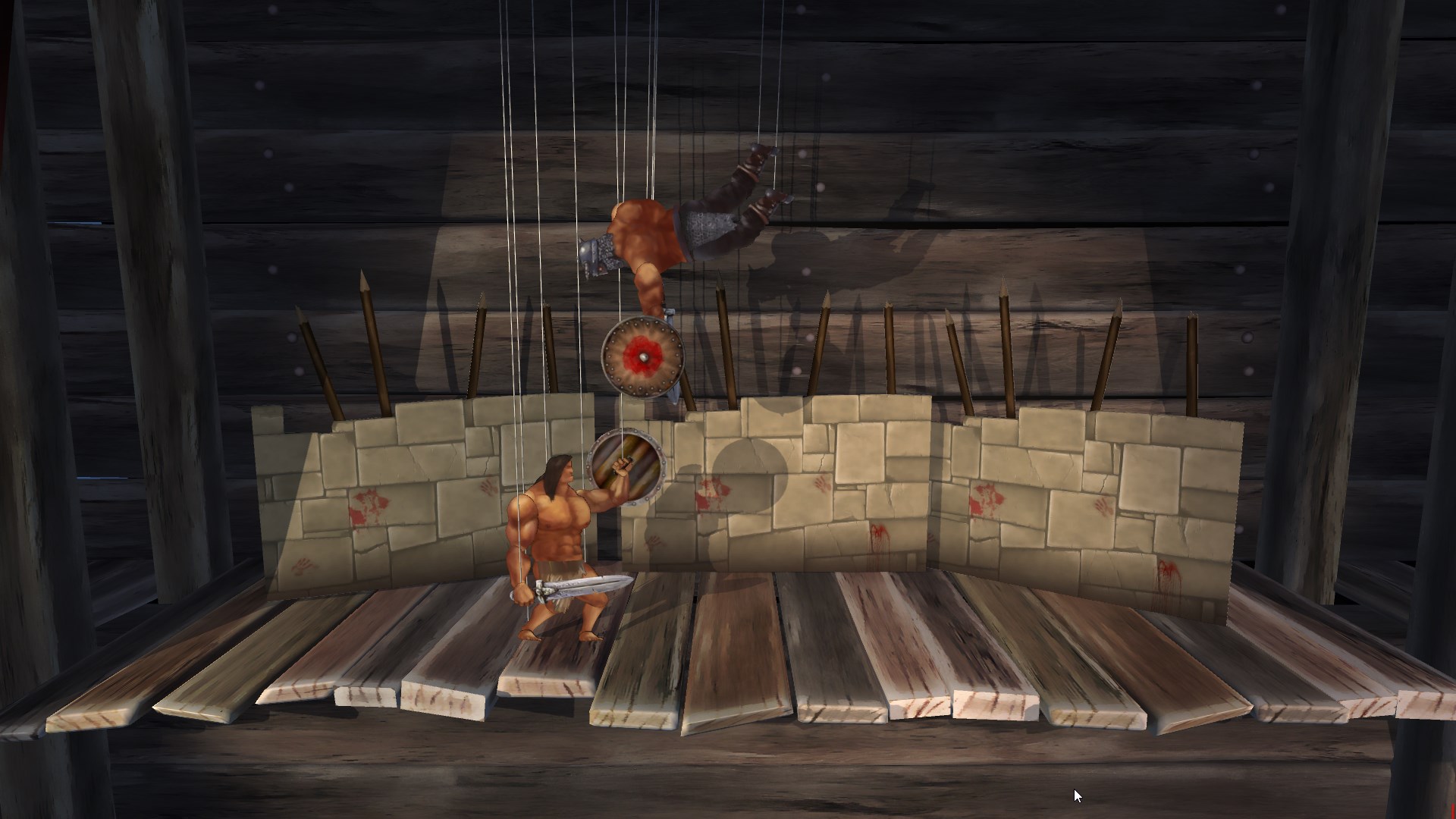 Links
Description
All the world 's a stage and all the men and women are merely players, and our puppet theater is a whole small cruel world.
Be master of the puppet theater and live the life of a puppet slave-gladiator from childhood till death in the fighters' pit.
Facts about game
I drove to Tomsk for this jam. It was one of the funniest and craziest jams.
By coincidence, I was showcasing this game at White Nights conference in St. Petersburg.
Info
Jam: LD38
Theme: A Small World
Date: April 2017
Controls
AD - move center of gravity
W - raise up right leg
D - raise up left leg
LMB - raise up sword
RMB - shield block
Credits
Stanislav Zagniy - Art/Game design
Anton Tarasov - Code
Alexey Zagniy - Code
Andrey Viktorov - Music