Around Island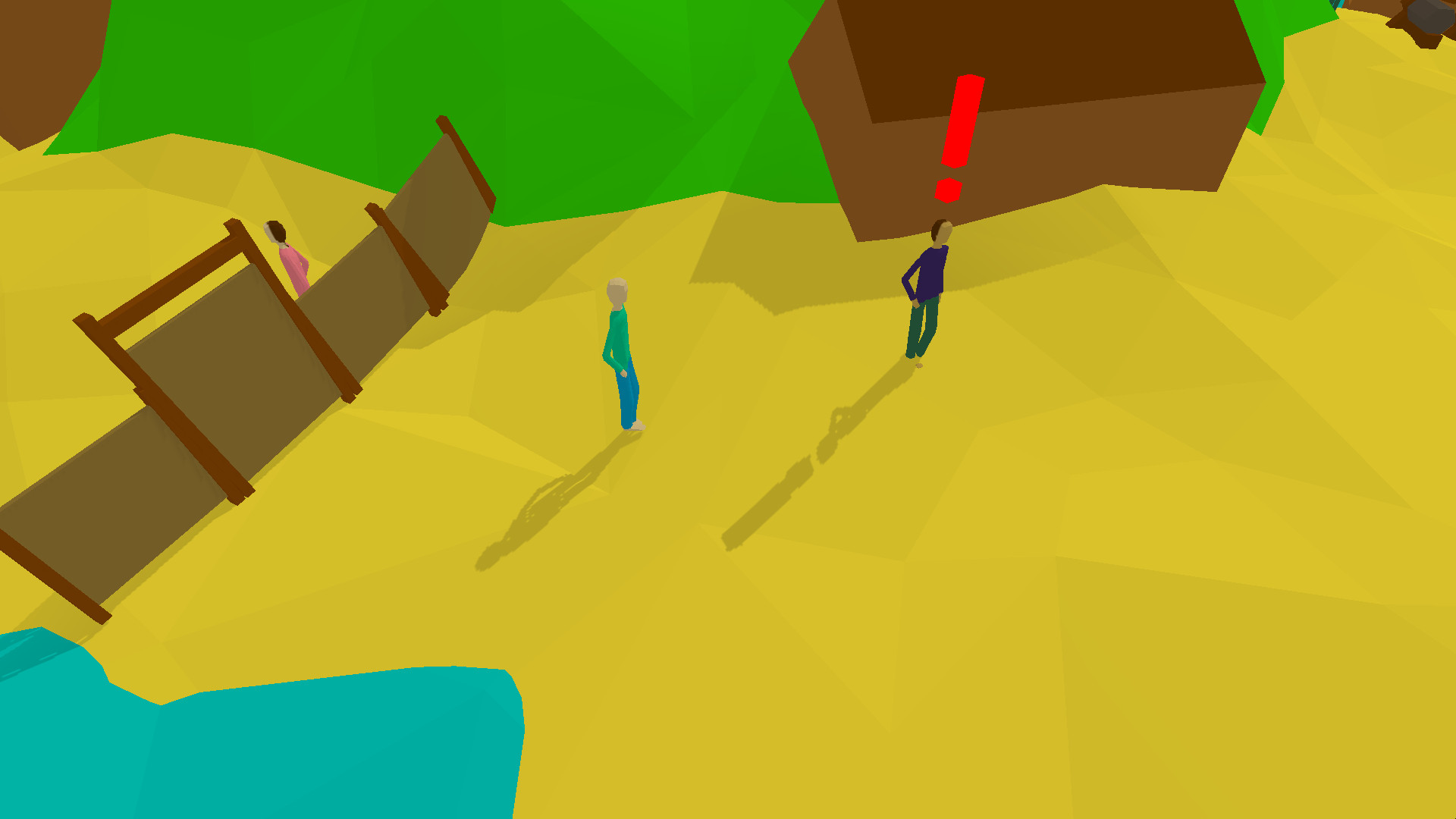 Links
Description
Adventure game about a man, who has to go round the island.
Awesome story! - Comment from a participant of Ludum Dare.
Facts about game
I didn't realize the amount of work and it was an effort to make. Everything was bad in this game: art, code and story.
A lot of time I spent on art. For example, I tried to make good tentacles for 6 hours. As a result, there was not enough time for anything else.
2 hours before the end of the jam I wrote phrases for simple quest. And this is all the time which I spent on the story.
Info
Jam: LD31
Theme: Entire Game on One Screen
Date: December 2014
Controls
WASD - movement
Space - show message again
Credits
Anton Tarasov - Art/Code/Sound design